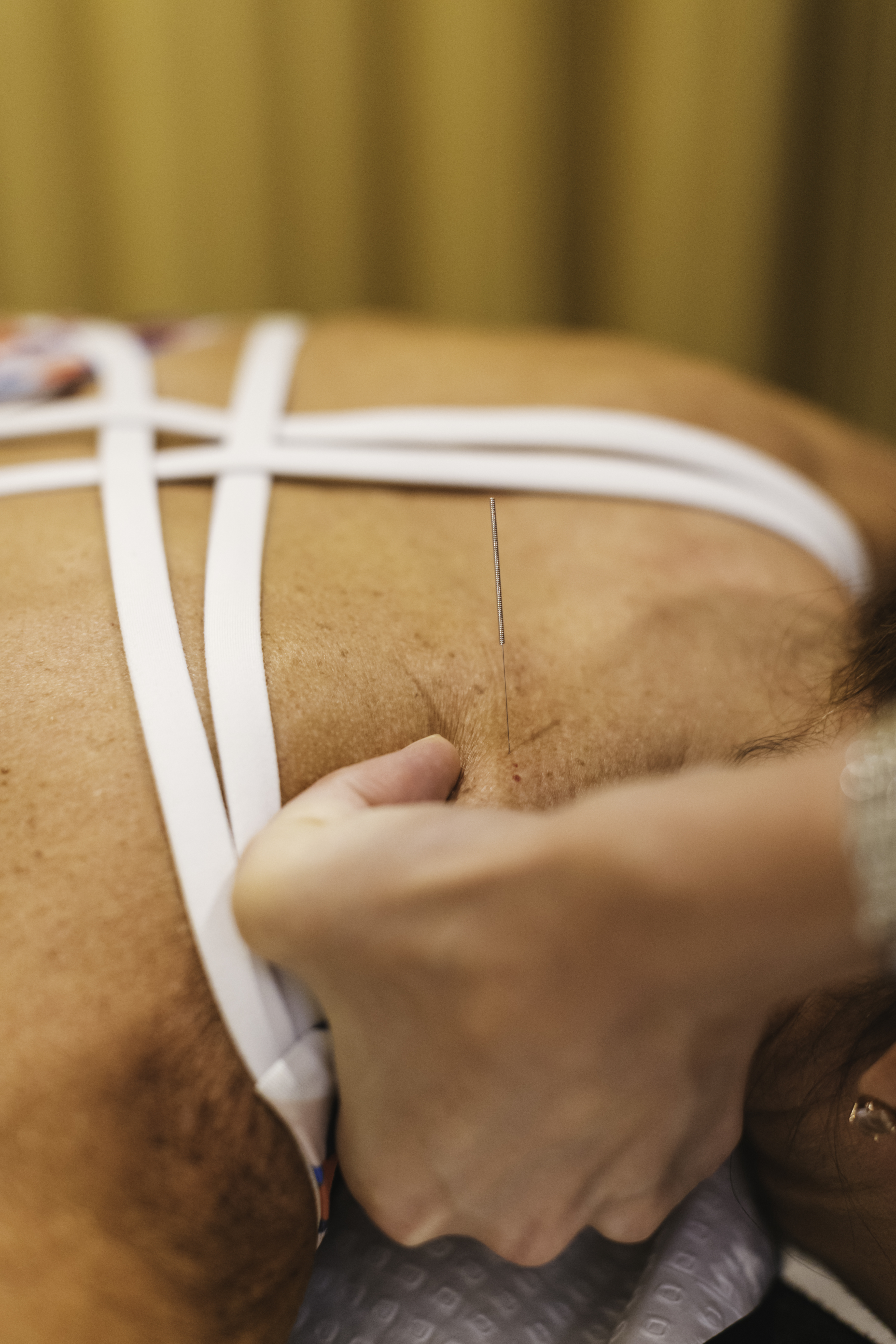 Dry needling has become a staple, especially among the local athletes with frequent knee pain in Brisbane. This is due to the proactive community in Queensland. The community is filled with sports enthusiasts and a range of outdoor activities an individual can partake of—such as long bushwalking trails and hiking, to name a few. This also explains the demand for cheap physiotherapy in Brisbane and home dry needling services.
Dry Needling as a Treatment
Dry needling is a physiotherapy procedure that is mainly concerned with intense muscle pain. It uses fine, medical needles. Only trained physiotherapists and other trained medical professionals are advised to administer this in licensed physiotherapy clinics and hospitals as it requires precise knowledge in identifying the myofascial trigger points or damaged tendons and ligaments. The process is also tedious because one wrong needle prick can lead to more severe pain and injury.
Have you been experiencing similar pains in your muscles due to intense exercise? If it's chronic pain or you also want to get back up on your feet immediately, this article is for you! We will be looking into the benefits of dry needling in physiotherapy and what you as a Brisbane local can expect.
Perhaps you also had your presumptions about dry needling and the use of thin, sharp needles. This article also challenges this notion and helps you to feel better about booking that next appointment in a Brisbane physiotherapy clinic. Dry needling may have a folk medicine origin in acupuncture, but it's now considered a highly recognised, professional medical treatment, especially for professional athletes.
Key Benefits of Dry Needling
Now that you have some idea about the meaning of dry needling, take note of these key benefits. The following list will help you better appreciate the need for this specialised therapy and can also be a source of information for your co-athletes or teammates:
Precise Relief of Pain- Dry needling is about identifying the precise point of pain where the muscle is inflamed. Then, the dry needle is inserted to counteract the pain with pressure. This will not lead to immediate pain relief—it is more gradual and is more effective against chronic muscle pains.
Aids in Faster Recovery- Although the relief of muscle pain is more gradual, this provides a faster return to normalcy, as compared to quick bouts of relief due to rest or medication. This is because of the effectiveness of applied pressure on the muscles and how it improves blood flow, which is a major factor when considering health and wellness.
Improves Muscle Contractility and Extensibility- Improvement in blood circulation in the muscles also leads to easier contraction and movement when you move around again. Remember, muscle pain usually means your muscles are developing, so the therapy aids to repair them, giving you even better movement as compared to before.
Provides Specialised Medical Information- Dry needling also allows you to ask for further advice in movement and recovery from Brisbane's physiotherapy specialists. Remember, most of them are also aware of Queensland's active athleticism culture, and they can relate too—thus allowing for better dissemination of advice and information akin to your situation.
The Needles: Does it Hurt or Not?
Now that you have some idea about the benefits of dry needling, we need to address the so-called elephant in the room: the needles used in the treatment. Yes, they need to be sharp enough to apply pressure. But what exactly makes them different from pricking yourself with a sharp object?
The truth is that there will most definitely be a semblance of pain—but it will prevent further, more irritating pain due to prolonged wear and tear of the muscles. Yes, there will be cases that needle insertion will hurt, but not as much as you might think! This is because the trained physiotherapists also account for the welfare of their patients to pain tolerance.
Just as any athlete may tell you: no pain, no gain. Aside from this, the dry needling pain is nothing compared to the combined pain from swollen and torn muscles, as well as the frustration of prolonged absence from physical activities.
Conclusion
Dry needling and other Brisbane physiotherapy are who you should thank for keeping the proactive lifestyle of Brisbane locals. As we have also discussed, the benefits of dry needling definitely outway the fear of needle pain. So if you want to relieve yourself of the muscle pain effectively and go back to pumping some serious iron, book that appointment as soon as possible.
Looking into dry needling? At Anytime Physio, we have a team of competent physiotherapy professionals ready to serve patients in Brisbane, Queensland. Consult with us and relieve your pain today!