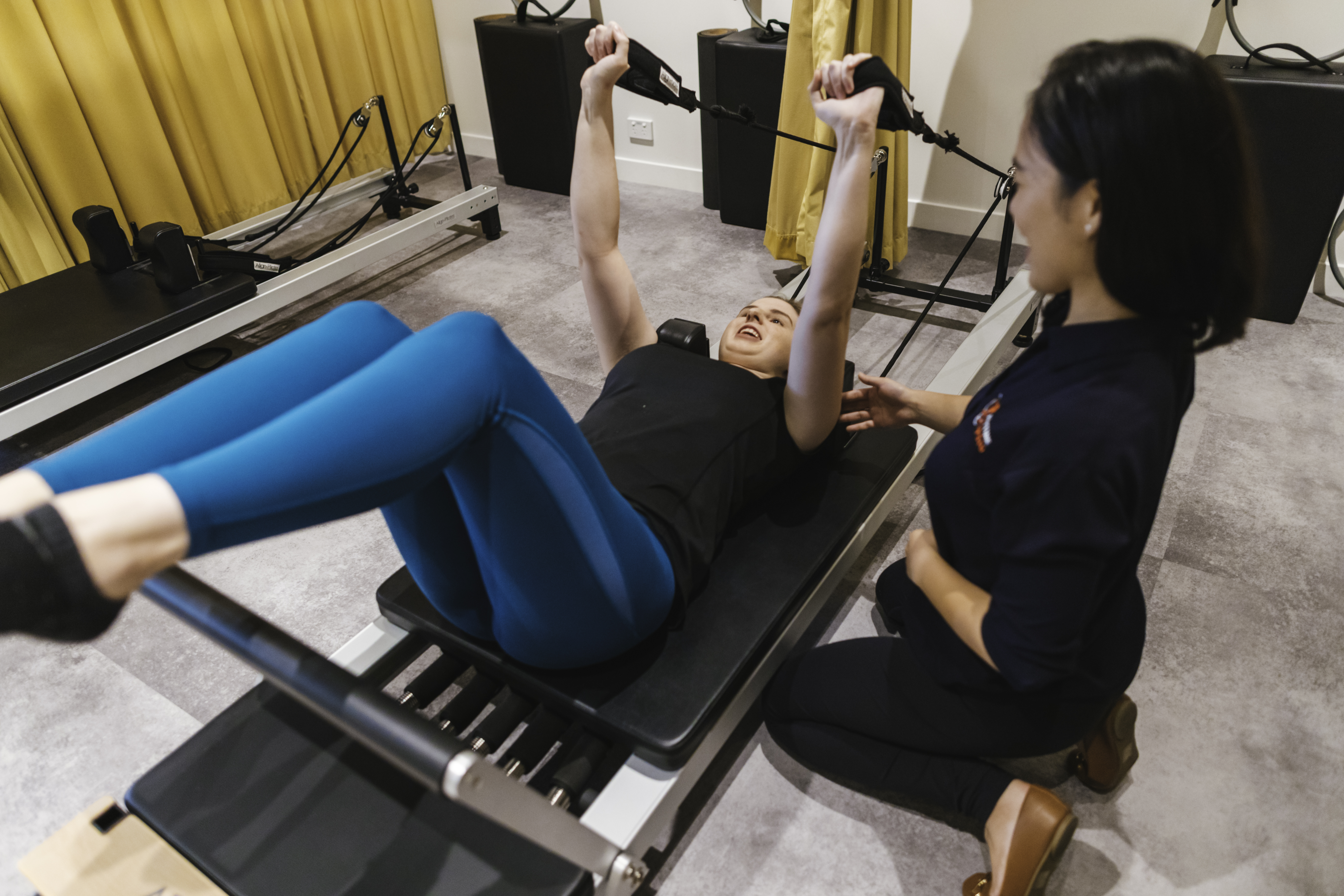 Physical exercise is good for the body, and numerous scientific studies have proven this over the last century. With the ability to improve physical health, boost mental wellbeing, and increase skills and dexterity, exercising can offer remarkable improvements to one's life. Some forms of exercise may be too intensive or demanding for some people, which is why some physiologists recommend alternative ones.
Physios in Brisbane are striving to improve the quality of life of people of all ages and physical makeups. With an increasing number of Australians being more active in their lifestyle choices, more people may feel encouraged to begin exercising. A great activity to start is Pilates, as these are doable by anyone with good enough mobility.
The Accessibility Functions Of Pilates
Pilates was designed with the body in mind. As long as you own a body that can perform movements at a fundamental level, you're a prime candidate for Pilates. While many think this exercise is for the elderly or lazy, it's deceptively intense. In fact, many athletes decide to cross-train using pilates due to the fantastic build quality of core strength and posture in people.
What looks very easy on the surface can be a challenging endeavour that takes up plenty of effort. Pilates focuses on building core strength and improving coordination and balance while promoting flexibility through stretching and overall body alignment. Everyone can benefit from pilates, and Brisbane physiotherapists recommend taking pilates class as a catalyst to regular physical activity.
Why Do Pilates?
Pilates can be modified on the fly based on the demands of the person. For those who have never really experienced a proper workout, they can start simple. Athletes often tend to take a higher level and more challenging activities to strengthen their core and improve their coordination with movements and flexibility.
Different types of Pilates exercises exist, and here are a few examples:
Beginner Level
The beginner level of Pilates is best done by a proper instructor who can tailor-fit a movement program to suit the clients' needs. Each person has different levels of strength and flexibility, and an appropriate professional can assist in giving them the right levels of difficulty. Many of these focus on flexibility first to get people comfortable with moving so that injuries are less prevalent.
Pregnancy Pilates
Pregnant women can help strengthen the tummy area, which can minimise the back pains felt due to the weight of carrying a baby. Some exercises support pelvic floor muscles, allowing their bodies to be prepared for childbirth. Breathing exercises can be done with pilates, which can assist when undergoing labour.
Men and Women
Both men and women benefit from the core strength and flexibility that Pilates provides. Ease of movement and fewer pains are helpful in the future growth of people as they age, which will help them feel more comfortable. Adults who are not active can benefit from quick exercises that offer better strength.
Weight Loss
While this may take a while to achieve for some, Pilates can support weight loss through strengthening and toning exercises. There are also dynamic workouts that burn more calories for those looking for a challenge.
Seniors
Seniors can have a program that is easy on the body and can apply enough movement to keep their lifestyles active and healthy. When seniors stop moving and start to slow down, this usually marks a steep decline downhill. Pilates can support overall bone and muscle health for older individuals, which helps keep them fit as they age.
Conclusion
Brisbane physiotherapists recommend people to try and take up Pilates classes to promote flexibility and better muscle growth activity. By working on strengthening your body while you are young and healthy enough to exercise, you'll experience fewer complications with your body in the future.
Supporting body growth through exercise is vital as we age. If you need physiotherapy in Brisbane, Anytime Physio is on standby 24/7 for any discomforts or pains you may be experiencing. Contact us to know more about how we can help you.