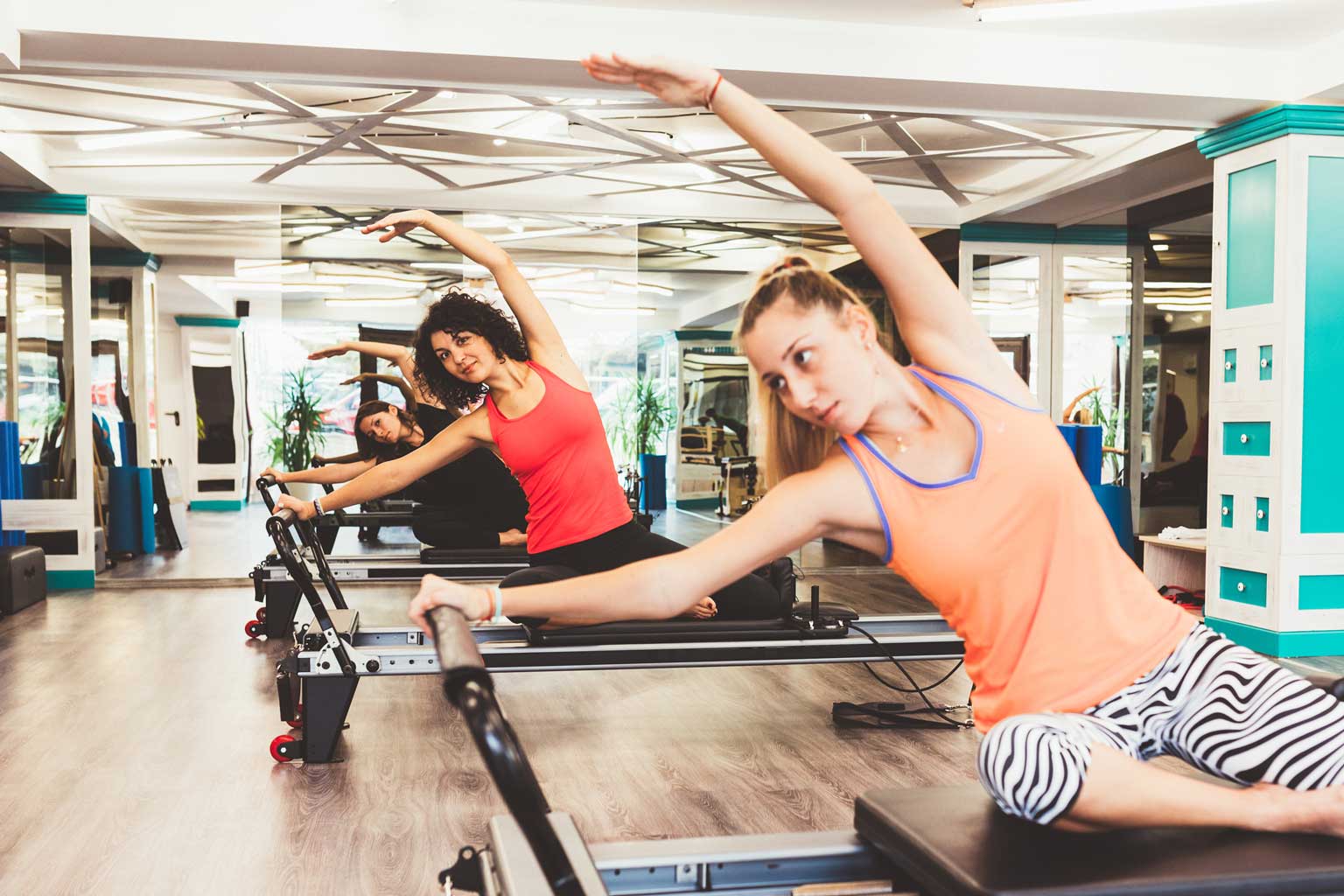 Pilates was originally developed in the 20th century by German-born Joseph Pilates, who believed that mental health was closely linked with physical health. Joseph Pilates called his exercise system "Contrology," which he taught in New York for several decades until his death.
Initially, Pilates developed his system to help dancers and gymnasts that he regularly worked with in his studio. A gymnast himself, Pilates used his knowledge of core exercises to strengthen the abdomen, lower and upper back, hips, buttocks, and the inner thighs.
His teachings have since evolved through 11 of his original students who went on to expand his original concepts. Pilates' original work, Return to Life through Contrology, described his method as "the art of controlled movements."
Clinical pilates is an adapted form of the exercise system that Joseph Pilates developed. However, physiotherapists have modified it to treat and prevent lower back pain, neck pain, arthritic pain, and much more.
What is Clinical Pilates?
Like regular pilates, clinical pilates is a form of exercise that emphasises core strength, posture, flexibility, stability, and breathing to improve physical fitness and overall wellbeing. However, instead of being taught as part of a large gym class, it is generally administered individually or within small group sessions with patients and a physiotherapist.
Clinical pilates sessions start with a neuromuscular control assessment to identify your preferred movement patterns. Afterwards, a trained physiotherapist will address any imbalances by prescribing mat work exercises. A special machine, called the Reformer, may also be used to complement mat work exercises.
Most physiotherapist sessions will see your initial progress over six weeks to see if any of your conditions have been improved. Upon completion, a physiotherapist may prescribe another set of exercises for you to do at home.
What are the benefits of clinical pilates?
While clinical pilates still has benefits to your overall fitness, this puts a heavier emphasis on treating injuries, chronic pain, or joint replacements. It can also improve pre and post-natal conditions, posture, pre and post-surgical rehabilitation, and balance.
The main component of all forms of pilates is strengthening your core. Unfortunately, most instructors don't dwell on the specifics of what happens to your core muscles, and whether you're doing it correctly or not in most regular pilates classes. Even Joseph Pilates himself was said to rarely talk to his students, preferring instead to use a hands-on approach that involved him manually making adjustments to his students' posture.
However, because you are in a medical environment, your physiotherapist can use ultrasound imaging to visually inspect your core muscles while doing the movement to determine how best to sculpt your posture, helping you achieve a neutral spine.
Who is most likely to benefit from clinical pilates?
People of all ages can benefit from a clinical pilates treatment. However, it is best fit for individuals coming out of a back, hip, or spine surgery. It has also been shown to be beneficial for stroke patients and high-level athletes recovering from injury.
Conclusion
The benefits of clinical pilates are evident, especially when shown in the context of recovery and rehabilitation. With the results coming from a careful diagnosis, trained physiotherapists will curate bespoke exercise routines to fit your body's needs!
Are you looking for more alternatives to boost your health and fitness? Anytime Physio connects you with some of the best physiotherapists in Brisbane, Australia. Our services include remedial massages, dry needling, clinical Pilates, and Theragun percussive therapy. Contact us today to learn more about our services!